Fertilizer Storage
Span-Tech has over two decades of experience providing buildings for applications with very harsh indoor environments including salt, fertilizer and chemical storage. Our expertise in producing buildings designed for corrosive environments allow us to provide solutions which are cost effective and which withstand these harsh environments.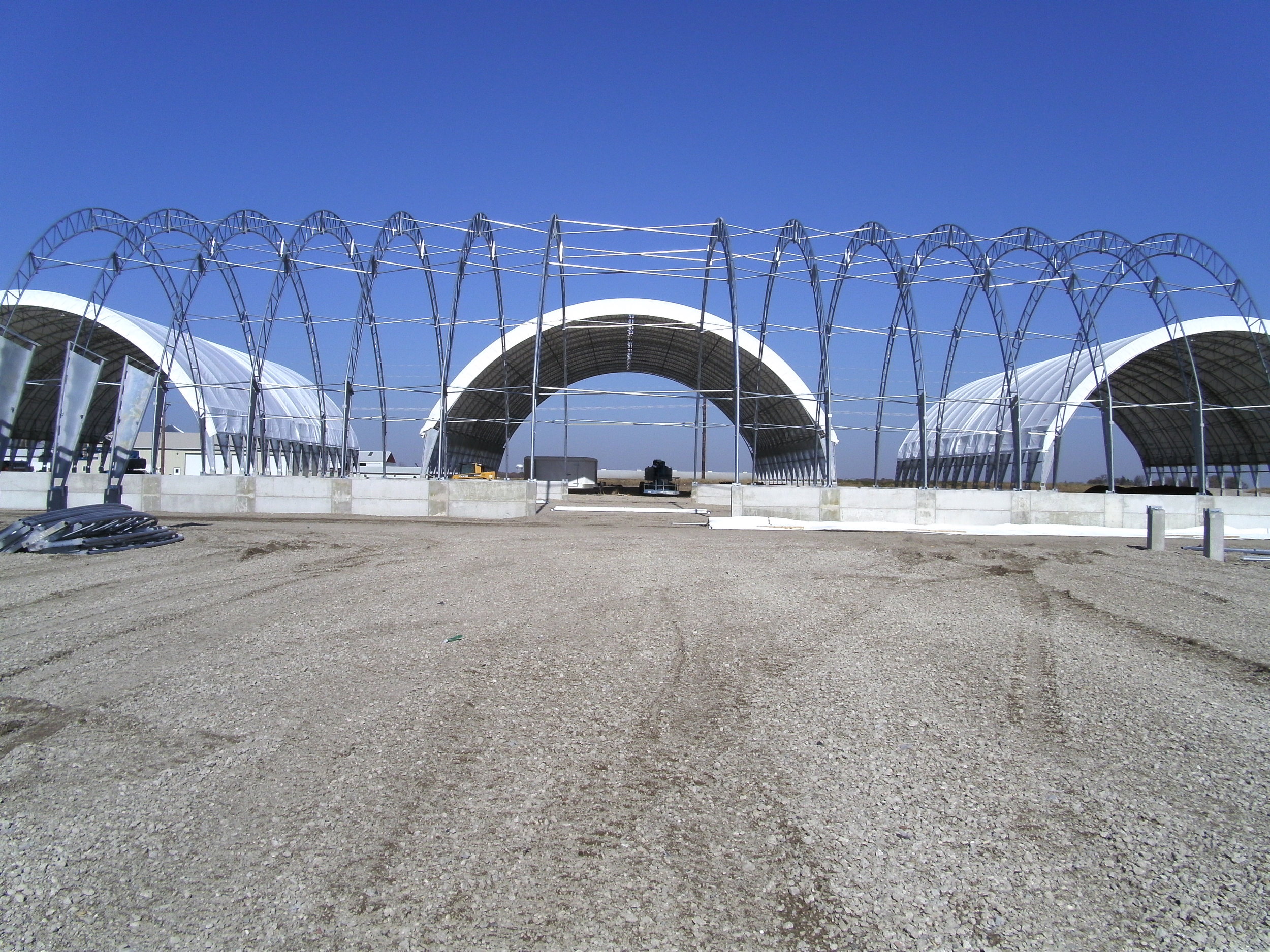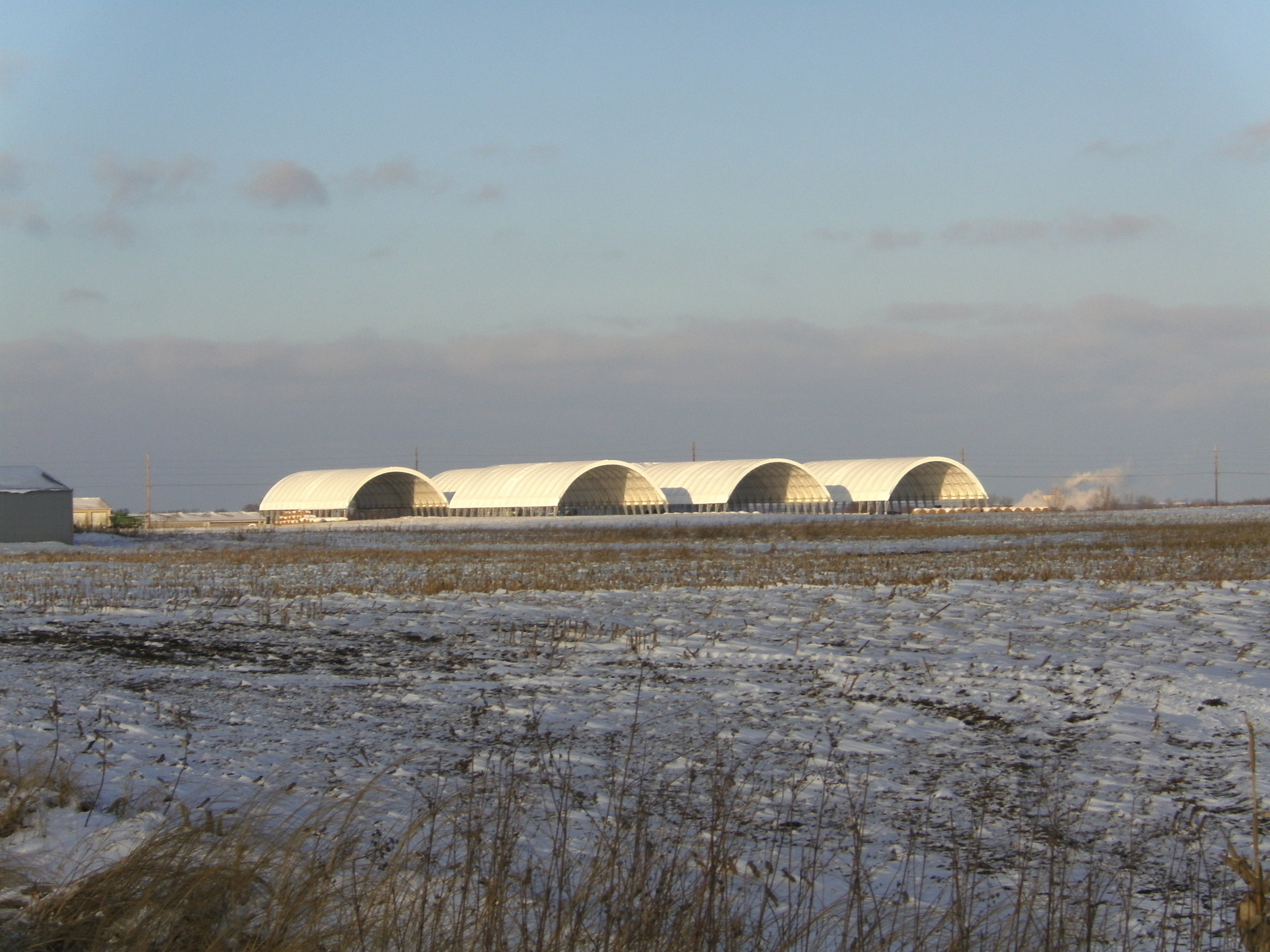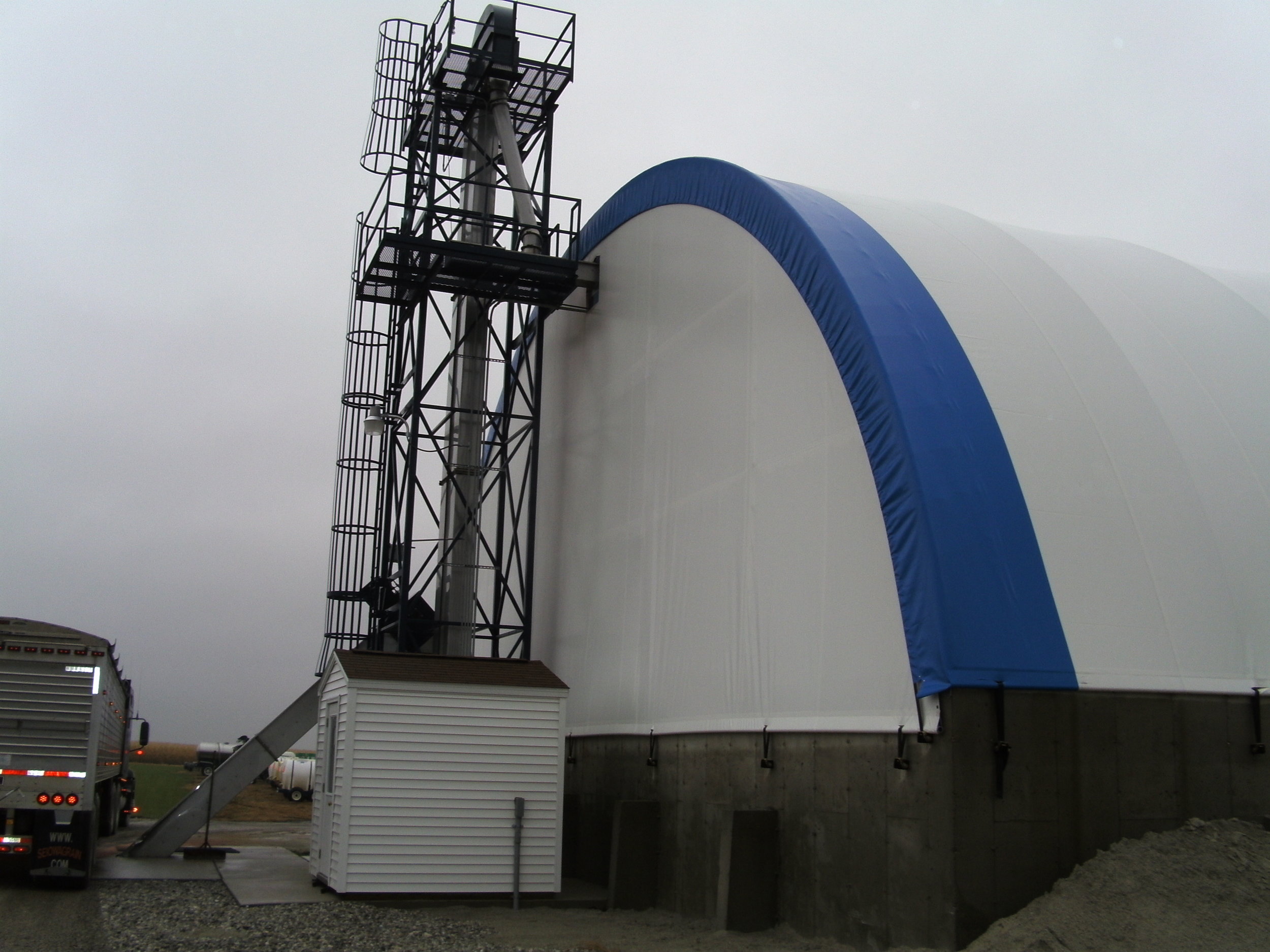 HOT DIPPED GALVANIZATION

Hot Dipped Galvanization (HDG) is an actual metallurgical bond between steel and zinc. It is the most common type of corrosion protection for steel and is generally considered the best. There are two main types of HDG--batch dip and in-line (also referred to as continuous).
BATCH DIP - is done after the part has been fabricated. The part is cleaned in an alkaline and acid bath. It is then rinsed several times to remove all contaminants. A clean part is required to get the best bond between zinc and steel. The part is then immersed in a molten zinc bath heated up to 850 degrees F needed to assure adequate bonding. Excessive zinc is not removed. Steel strength and trace elements must be controlled to get the best bond. If this option is chosen by the customer, all Span-Tech welded assemblies are batch dipped meeting ASTM A123 and ASTM A385 standards.