Cattle Systems
Deep Bedding or Deep Pit Slatted Buildings
Healthier • Cleaner • Drier
NCRS Approved Engineering - Buildings and Foundations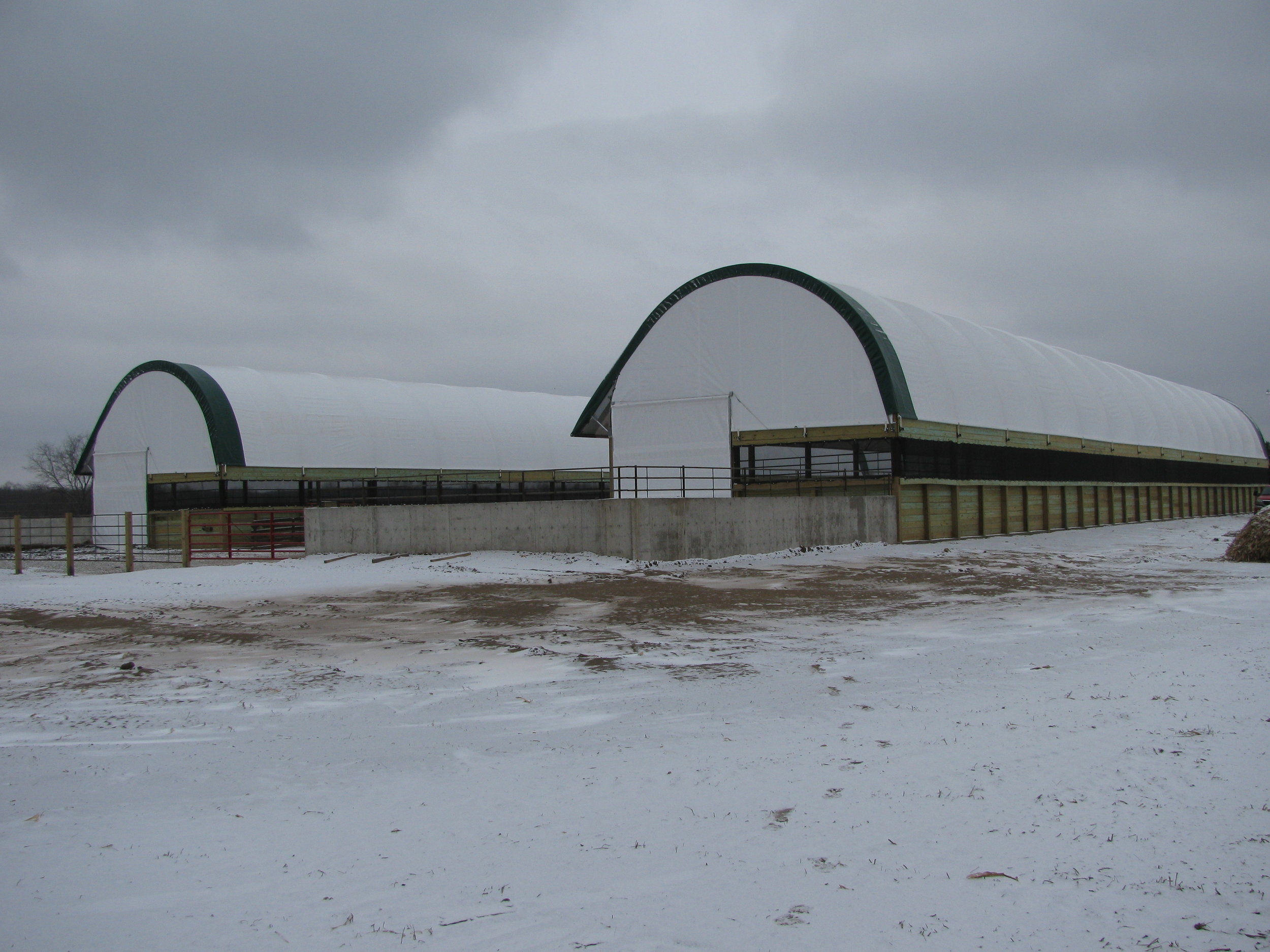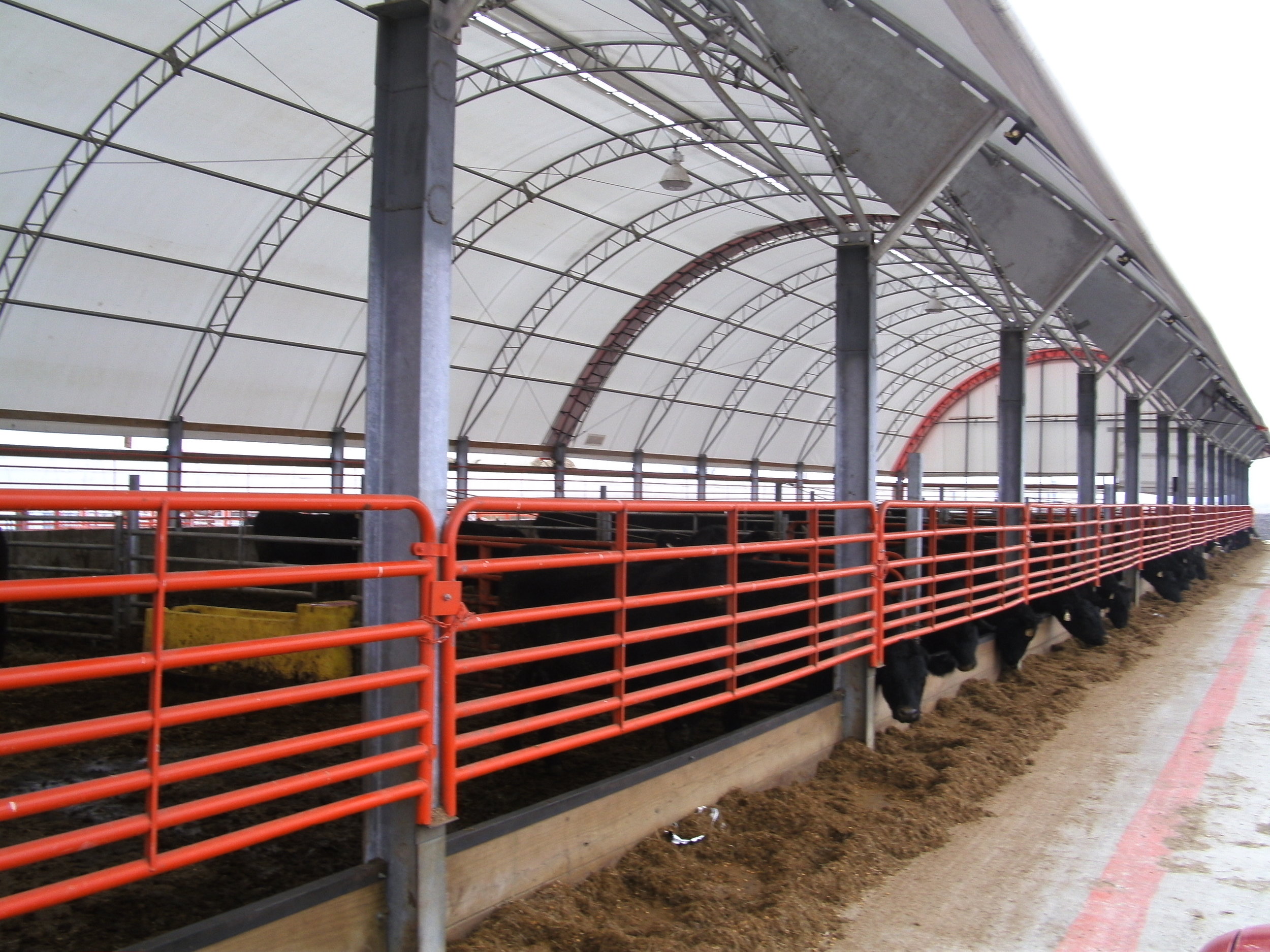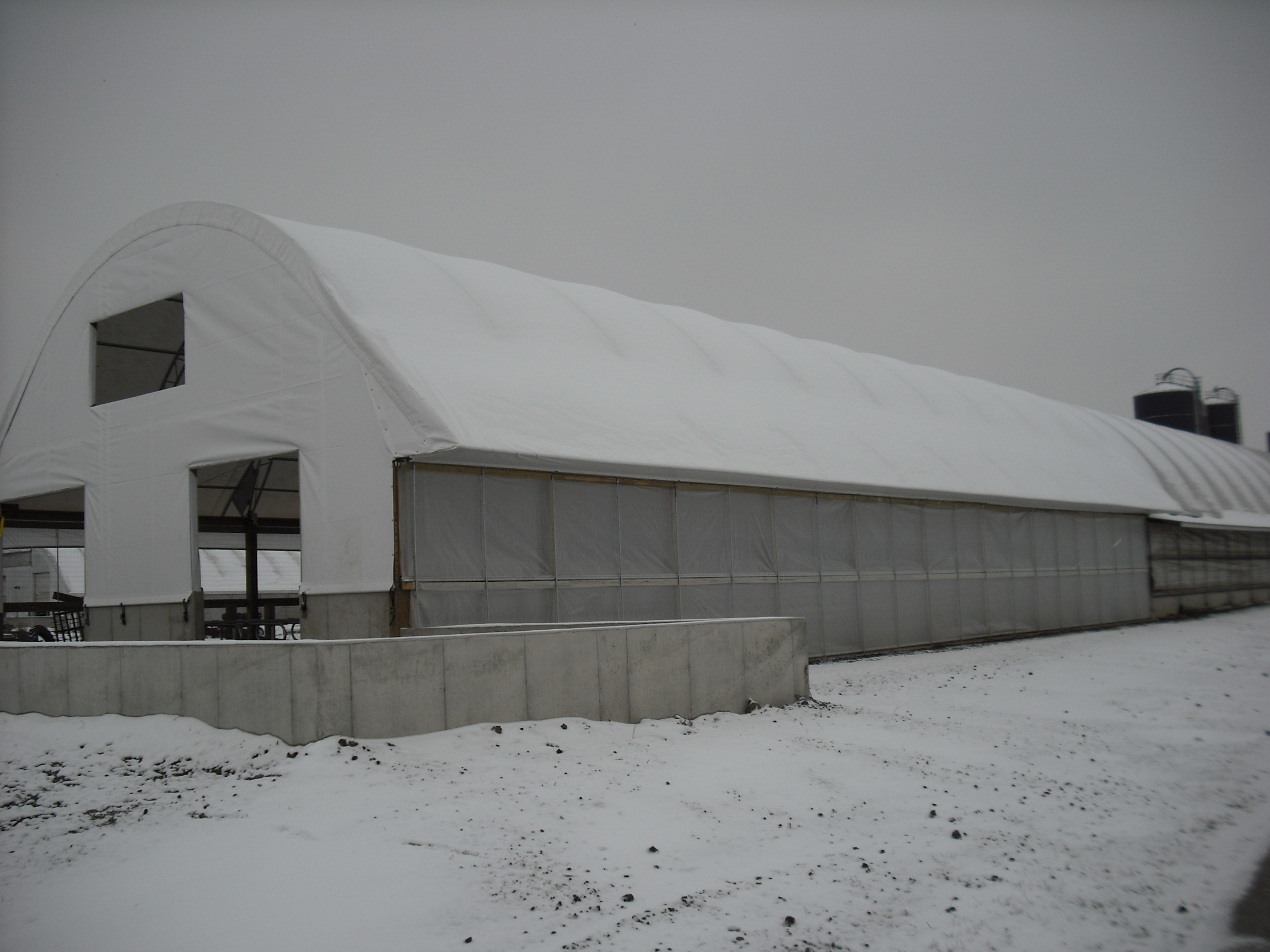 Side Eaves For Covering Feed Bunks
Maximize feed efficiency and reduce waste. Keep your feed dry and protected with our brawny eave design.
Side Eave Features
1. Heavy gauge stringers & other tubing
2. Plates attached with U bolts. No drilling to weaken tubing
3. Fabric rolls around longitudinal outside member & is tightly winched in every bay
4. Heavy duty gussets
The Span-Tech Jet Stream
Span-Tech® creates a jet stream that will always give you favorable weather. Work inside of a
Span-Tech® filled with livestock and the air quality
is very acceptable - summer or winter. Why? A jet
stream is created by air flowing in along the sides.
Air is propelled toward the peak of the shelter
(that is why deflector panel is installed), mixed
from both sides and ejected out each end. Air is
stacked and velocity is created by compressing
the air flow from 6 inches (15.2 cm) down to about
2 1/2" (6.4 cm). Summer ventilation is assisted
by air movement through the ends as well.
Why Span-Tech
Compare our buildings, you are getting a lot more building at a competitive price.
Double Eaves
Dual eaves available. Choosing a two eaves solution helps control water flow and increase ventilation in your cattle housing system.
Our ridge vents increase ventilation and improve air quality. The ridge vent has a rigid tubular bolt together design, utilizing 3/8 - 16 carriage bolting and 1" diameter steel tubing. We do not use strapping or other material that is vulnerable to UV degradation.